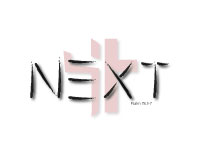 NEXT is the weekly gathering of the Hope Crossing High School Ministry. We're dedicated to providing a place for students (9th -12th grade) to connect with God, with other students, and with committed leaders that are dedicated to seeing students grow closer to Christ.
NEXT Midweek meets Thursdays from 6:30-8:00pm and
is a blend of meaningful messages, worship music, and a chance to grow deeper with each other and more importantly, in Jesus Christ. For more info, contact Marty.